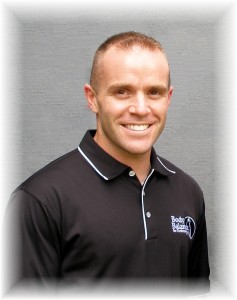 Greg Johnson, CSCS, TPI CGFI-3
He moved to California and began working with East Sacramento Physical Therapy and Body Balance for PerformanceTM of Sacramento, and, in October 2006, Greg became a Certified Strength and Conditioning Specialist (CSCS) through the National Strength and ConditioningAssociation. Greg has been a Certified Golf Fitness Instructor through
the Titleist Performance Institute's Program since October 2007.  He is TPI-Certified Fitness Level 3, as well as Junior Golf Fitness Level 2.  Greg also holds certifications for TRX suspension training and
Kettle bell training.  In addition to professional certifications, Greg continues his education at California University of Pennsylvaniain pursuit of a Masters degree in Kinesiology.
Greg's passion for fitness and health has always driven his ambitions and extends into his own life.  He participated in organized football for 14 years.  In his spare time, he enjoys training for Triathlons,
playing golf, outdoor activities such as hiking and maintaining his own strength and conditioning.
Greg is originally from Maine where he graduated with a Bachelor of
Science from Plymouth State College, in Plymouth, New Hampshire.  His concentrations were in Fitness Administration, Fitness and Rehabilitation and Coaching, and he minored in Health and Wellness.After graduating, Greg worked in a private practice Physical Therapy clinic in Maine for three years.
---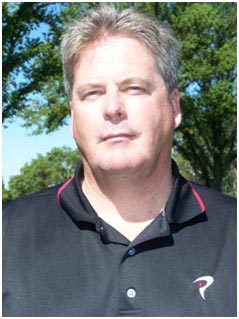 Jim MacDonald MSPT, DPT, TPI CGFI-3
Jim is a physical therapist specializing in golf performance and golf injury treatment and prevention. He has been in private physical therapy practice (East Sacramento Physical Therapy Inc.) in Sacramento since 1990. His facility is the Northern California point of service for Body Balance for Performance (BBFP). He has been part of the BBFP network for since 1998 and he has been a sponsor/trainer-therapist associated with the Northern California Section of the PGA for several years (NCPGA). He has been associated with the NCPGA annual player-teacherdevelopment forum since 2004 and he as been a seminar lecturer for the PGA & LPGA regarding physical performance and injuries. He has worked with golfers of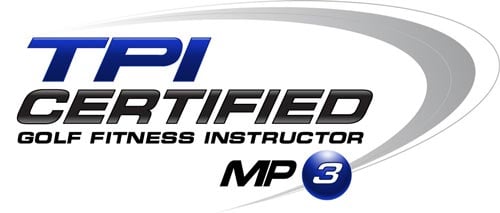 varying indices from LPGA and Canadian tour players to beginners serious about improving the physical component of their game.
As a member of the BBFP network he has been trained as a golf fitness expertTM and he recently completed his doctoral degree in which his academic practicum emphasized; golf performance, injury prevention and liability exposure for PGA & LPGA teaching professionals. Jim has been active in the physical therapy profession since 1980. He received a Bachelors of Science in Physiology from the University of California at Davis in 1983. He received a Master of Science in
Physical Therapy from the University of the Pacific in 1988 and his Doctorate in Physical Therapy from Boston University in 2006. In April of 2007, Jim Became certified in the Titleist Performance Institute's Certified Golf Fitness Instructor Program. As of October 2007, he is one of the first TPI certified Medical Level 3 practitioners.
Jim working with
Robert Trent Jones Jr.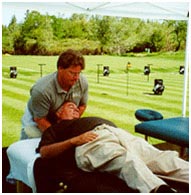 A pre-round stretch with NCPGA
board member Dan Brace
We work with some of the best professionals in the area to get the BEST out of your body, AND your golf game: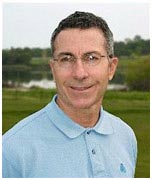 Keith Lyford, a former PGA Tour player, is a nationally recognized golf instructor with extensive experience in running golf schools and conducting golf clinics. Since 1998, Golf Magazine has selected Lyford as one of America's Top 100 Golf Instructors. He was named the New England PGA Teacher of the Year in 1997 and the Northeastern New York PGA Teacher of the Year in 2000. http://www.lyfordgolf.net/